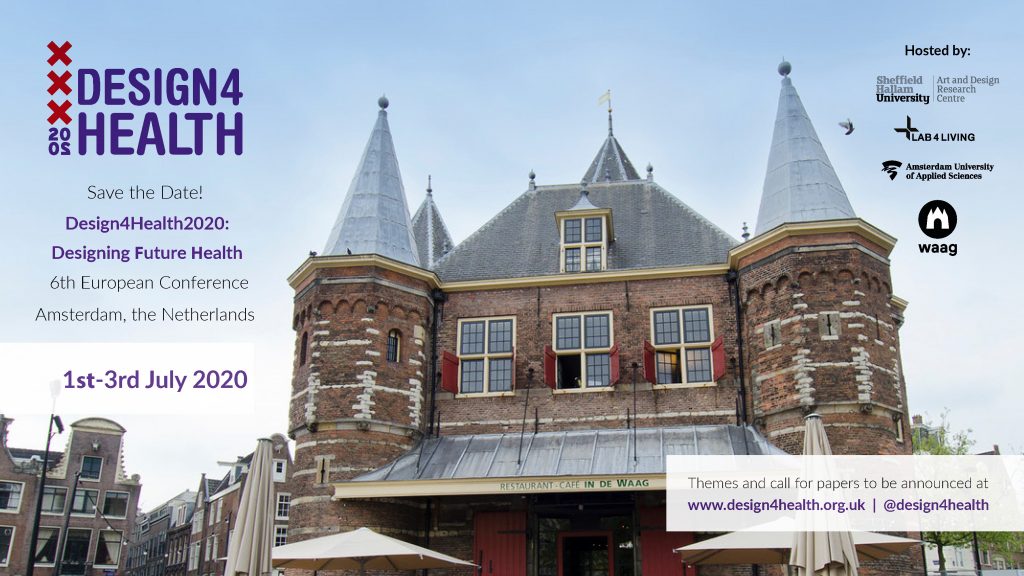 We are delighted to announce with our partners WAAG-CARE, University of Applied Sciences Amsterdam NL that the 6th European Design4Health conference will be hosted in Amsterdam from 1st to 3rd July 2020.
The future is now! This year, we particularly invite submissions which consider the role of design in the future of health and care. In addition, we welcome work which interrogates methods, ethics, evaluation and how knowledge is mobilized.
We invite participation from researchers and practitioners across the areas of design, creative practice and health in order to develop new dialogues and offer different perspectives. The 6th conference explores work which considers how past trends and current research might inform future practice.
The full themes and submission types will be announced after Easter 2019. Full details will be posted here, at http://www.lab4living.org.uk and via @design4healthw