Working with teachers to understand research mobilities in primary literacy education in turbulent times
May 31 2022
Petra Vackova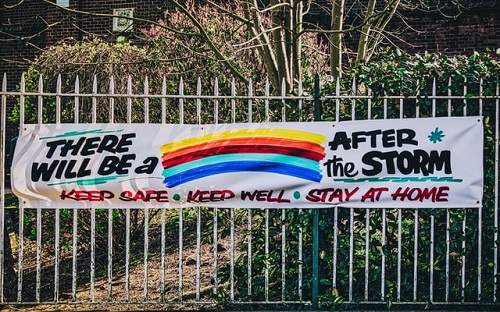 When we launched our Research Mobilities in Primary Literacy Education research project we knew that listening to and thinking together with teachers must be at its core. In the current turbulent educational climate, in which teachers are dealing with the effects of a COVID-19 pandemic, it is more important than ever to come together, to talk, and to learn from teachers about what we can do to support and build a strong, equitable, and forward-looking education system for all. Reading worrisome newspaper and magazine headlines that teachers are "overwhelmed and exhausted" and teachers are "buckling up under strain," or hearing directly from teachers that their workloads have tripled as colleagues are off-sick or quitting due to rising pressures, we knew that getting teachers to commit to yet another project, adding another to-do-item to their already long list, would not be easy. Nevertheless, more than 30 teachers at different career stages and with different roles have already signed up to take part in our project. Some of these have been teaching for many years while others are newly qualified. Some are Literacy leads, others are headteachers or have other roles. Many share a passion for English and literacy. Attending our workshops in between meetings, after work, and taking time away from family, these teachers have engaged with us in future-looking discussions about the intersection of research and literacy education, demonstrating the considerable enthusiasm and commitment that teachers dedicate to their roles and to education even at the most difficult of times.
And so we are here, in the midst of the exciting first phase of our Research Mobilities in Primary Literacy Education project in which we are talking with teachers about their experiences of accessing, exchanging and conducting research, while still recruiting more. The challenges facing teachers today are plentiful and real, yet they are finding the time and energy to share their experiences with other teachers, researchers and stakeholders to reinvigorate current debates about the relationship between primary literacy research and practice.
The teachers taking part in our project are collectively discussing and carefully logging how, when and where they encounter research in primary literacy and/or English. The goal is to produce a rich dataset on the complexities of teacher's experiences of research that illuminates the scope, nature, and mediation of teacher's encounters with research within formal and informal contexts. The aim of this first phase is to explore how literacy research moves to and between teachers, which research gains traction and which does not, and the role played by different brokers (e.g., charities, influencers, algorithms) in helping research to travel through complex and intersecting networks within the field of primary literacy.
In this research we are discussing various aspects of research mobilities in focus groups and interviews. We are also asking teachers to collect examples of 'encounters' with research, using a method inspired by the lifelogging methods of Alberto Frigo (2017). We wanted an approach that would take as little time as possible, that would fit easily alongside teachers' many other commitments and that teachers could adapt to suit their personal preferences. We have therefore asked them to log any times in which they feel they are engaging with/in, accessing or drawing on research. They are doing this in whatever way suits them. Some are taking photos, others are simply making lists, and others are using apps such as Jamboard and Notability. One participant has taken up a one-second everyday video diary. Teachers are then meeting up with other teachers to share and reflect on their encounters and their relationship with primary literacy research.
As is clear from what teachers have told us so far, the relationship between primary literacy research and practice is complex and research is mediated in a multitude of ways. Schools or MATs, for example, might use resources or interventions underpinned by research or implement policies based on EEF's guidelines for primary literacy. Sometimes the relationship is minimal or indirect. One teacher noted "I think in primary schools a lot of research tends to be watered and filtered down through a different scheme that somebody else has taken and interpreted that research, or a different curriculum programme that somebody else has taken that research and watered down and filtered in." At other times, teachers access research that's directly linked to their professional interests or needs. They might be concerned for example that some children are not motivated as readers or about how to accommodate the different languages that children speak. This might lead them to refer to books or to social media or to organisations such as the Chartered College of Teaching, United Kingdom Literacy Association or Centre for Literacy in Primary Education. They may consult teachers or consultants across the country and beyond using social media. They may also be engaged in research or enquiry themselves or belong to a teacher research group.
There certainly isn't one single conduit for research. What is certain is that despite being stretched in ways that no one could have imagined a couple of years ago, these teachers are going above and beyond to access, exchange, and share research to inform their classroom practice. This is not always easy but can be key to supporting children in classrooms. As one teacher told us: "I suppose, it is 'challenging', sometimes research is very challenging to understand. And the pressures of time, to be able to sit there and go through it thoroughly and there's so much of it. But so useful when you do find something that can impact on your practice."
We're still in the early stages of the project and are currently looking for teachers who might like to participate in the Autumn term. We're keen to gather a wide range of experience through this work and to learn from a wide range of teachers. If you think you would like to be involved, please contact us at remple@shu.ac.uk or register through our website.