Professor Paul Chamberlain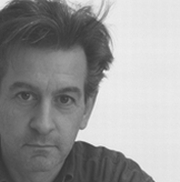 Head of the Art and Design Research Centre
ACES
Art and Design Research Centre
Furnival Building, City Campus
Phone extension 6771
E-mail p.m.chamberlain@shu.ac.uk
Website www.shu.ac.uk/research/c3ri
My research explores the role of artefacts in multi-disciplinary human-centred research. I work with diverse academic specialists and commercial partners with the objective of realising new knowledge that informs and is demonstrated in commercial outputs.
I have applied my research in the design of medical, healthcare, special needs and therapeutic products and furniture that have achieved international recognition through publication and awards.
I am also the co-ordinator of Lab4Living, a cross-faculty initiative with Health and Wellbeing, that aims to develop future living environments in which people of all ages 'not merely survive' but are enabled and empowered to live with dignity, independence and fulfilment.