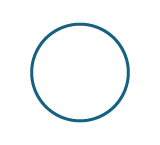 Rupert Hollin joined SAS as Director of Strategy & Planning for Public security in 2013. He came directly from the Australian government where, as the National Security Chief Information Officer and Cyber Policy Coordinator, he led the development of strategic policy on information sharing, cyber, risk and the national security budget.
As a senior executive within the Department of the Prime Minister and Cabinet he had responsibility for the provision of advice to the Prime Minister on complex technical issues as well as the delivery leadership of cultural, policy, legislative, business process and technology change projects across the entire national security community.
During his career Rupert has held senior appointments working for the UK, US & Australian governments, and he has a wealth of experience in intelligence and information management with roles spanning from operational delivery to strategy and policy over 20 years.