On Tuesday 9th January CENTRIC visited University Of Suffolk at the Ipswich Waterfront Innovation Centre to present a selection of our research and activities.
The event, hosted by University of Suffolk, was a huge success and focussed on Emerging and Current Challenges in Cyber Crime.  Attended by academics, Law Enforcement Agencies and businesses the event was an opportunity for all parties to come together and find out how University of Suffolk aims to become a major research centre in Cyber related research.
You can read more about the event here.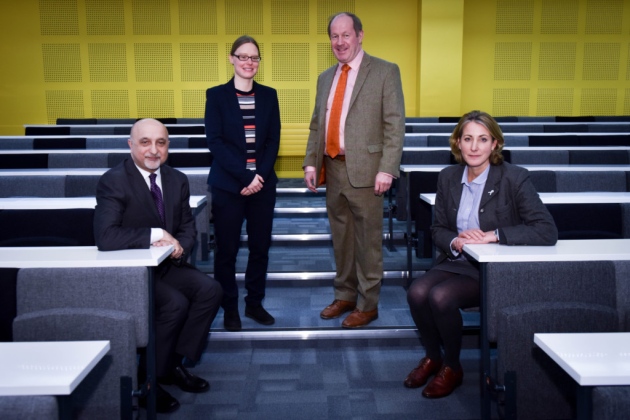 Left to right: Professor Mohammad Dastbaz, deputy vice-chancellor; Helen Gibson, Operations Lead CENTRIC; Tim Passmore, police and crime commissioner; Emma Bond, Professor in the faculty of Arts, Business and Applied Social Science at University of Suffolk
Picture: James Fletcher Photography