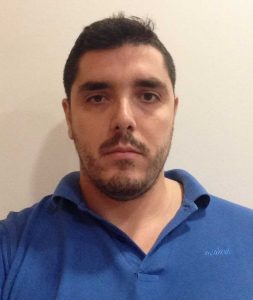 Konstantinos has graduated from the Hellenic Navy Academy as an engineer, and he has served in the Navy for over ten years with experience in a variety of submarines. He has also served as a counter-terrorism officer with active duty experience in the Gulf of Aden, Red Sea and the Indian Ocean against terrorist attacks in commercial vessels.
After he retired from active duty, games programming became his new passion and has graduated with a first-class Honours from the University of Bolton in games programming. He is currently studying for an MSC in VR and AR at University College of London goldsmith.
Konstantinos works as a serious games developer on the CREST and INFINITY projects, focussing on Virtual and Augmented reality applications.