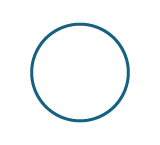 Jo Byrne is Assistant Chief Constable (Protective Services) for South Yorkshire Police. She joined West Midlands Police in 1986 and has held a broad range of operational and management roles. Her early service as a detective included intelligence and force wide major crime investigation.
In 2002 she led a programme to improve public contact and how West Midlands Police respond to calls for service. She used a then innovative approach to look at the forces demand from the callers' perspective, using this knowledge to improve processes, service and performance and taking an HMIC grading from fair to excellent; informing national Call Handling Standards. In 2005 Jo produced and regularly revised a "Contact Counts" strategy, driving force values and improving satisfaction.
In 2008, she led the successful implementation of Proportionate Crime Recording and Community Resolution as part of a national four force pilot; and a national pilot for Integrated and Diversionary Offender Management.
Jo has continued to use "lean systems thinking" methodology across a broad range of business areas including public protection, intelligence and demand management. She has been involved in Priority Based Budgeting to support informed decision making during recent austerity and previously to promotion to ACC she was Head of Organisation and Service Delivery in West Midlands Police. She now leads Continuous Improvement for South Yorkshire Police.
She has responsibility for Protective Services, including Serious Crime, Intelligence, Uniform Operations and Firearms. Jo has a BA in Criminal Justice and Policing from the University of Central England and a Masters Degree in Applied Criminology and Police Management from Cambridge.