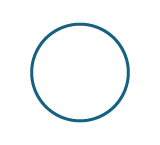 Alan is currently responsible for leading and coordinating BlackBerry's engagement with global security, intelligence, and law enforcement agencies for issues related to national security or criminal investigations.
Alan joined BlackBerry after 32 years of service with the Canadian Security Intelligence Service (CSIS) and the Royal Canadian Mounted Police (RCMP). In addition to leading counter-terrorism field operations across Canada, Alan has experience in a number of foreign countries within the Middle East, South Asia, and East Africa. Prior to retirement from CSIS, Alan was posted to the Canadian Embassy in Riyadh, Saudi Arabia for over four years where he was responsible for regional and counter terrorism issues in Saudi Arabia and Yemen.
Alan is a graduate of Queen's University and the Canadian Police College. Prior to retirement, he had been lecturing at the CSIS HQ Training and Development Branch on Human Source Recruitment and Development operations. In addition, Alan has been a guest lecturer on domestic and international terrorism at various police training courses.