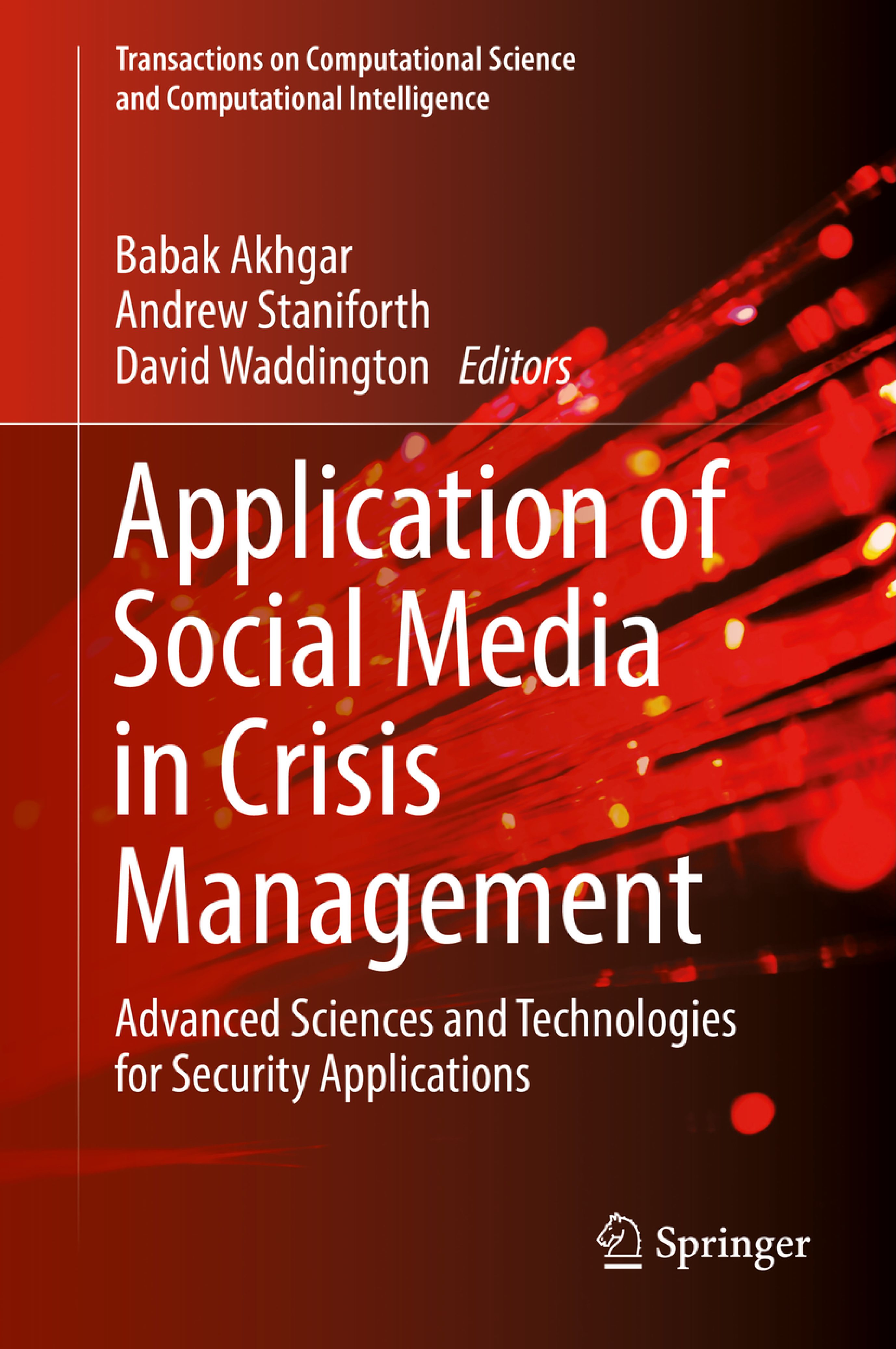 Title: Application of Social Media in Crisis Management
Editors: Babak Akhgar, CENTRIC; Andrew Staniforth, West Yorkshire Police; David Waddington, CENTRIC
Publisher: Springer International Publishing
ISBN: 978-3319524184
Date of Publication: 10 Apr 2017
This book explores how social media and its advances enables citizens to empower themselves during a crisis. The book addresses the key issues related to crises management and social media as the new platform to assist citizens and first responders dealing with multiple forms of crisis, from major terrorist attacks, larger scale public disorder, large-scale movement of people across borders, and natural disasters. The book is based on the results and knowledge gained during the European Commission ATHENA project which has been addressing critical issues in contemporary crisis management and social media and smart mobile communications. This book is authored by a mix of global contributors from across the landscape of academia, emergency response and experts in government policy and private industry. This title explores and explains that during a modern crisis, the public self-organizes into voluntary groups, adapt quickly to changing circumstances, emerge as leaders and experts and perform life-saving actions; and that they are increasingly reliant upon the use of new communications media to do it.